About
I am part program manager, part engineer, part geek and at all times...I'm an explorer. I love to tinker, research, and learn. I'm a seasoned engineer in the aerospace industry for over 19 years, and I've done some amazing things and helped create some of the world's best aircraft. I've been very lucky to work with some of the most outstanding teammates and peers. I'm a graduate of a leadership development program through Boeing Defense, Space & Security designed to develop the top 1% of high potential leaders within the company. I love all things that beep, blink, buzz, or otherwise have electrons coursing through it's system. I had a Radio Shack Robie Jr. growing up and it was the neatest toy. It sparked my imagination of what was possible, of what I wanted to learn, and see, and do.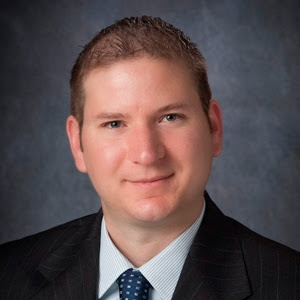 Sernio Program Manager and Aerospace Engineer
With a Master's degree in Aerospace Engineering and experience in team leading, leadership development, strutural design and analysis, and more I've spent time building my skillset.
Website:

www.benjaminshockley.com

Phone:

+785 813 1380

City:

Olathe, KS
Degree:

Master of Aerospace Engineering

Email:

ben@benjaminshockley.com
Feel free to contact me below.
Skills
Several skills have been developed over the years of through my professional experience, but additionally through my personal experiences and hobbies. In my free time you can find me designing circuit boards with fun shapes, contributing to open source projects online, helping with web development, and more.
Programming - Java, Python, Kotlin 80%
Microprocessor Firmware Development 55%
Open Source Project Contributions 40%
Resume
Background on the left and professional experiences and roles on the right.
Sumary
Benjamin Shockley
Innovative and deadline-driven Aerospace Engineer with 19+ years of aerospace enxperiences ranging from system desgin to structural design to stress analysis to avionics systems.
Olathe, KS
(785) 813-1380
ben@benjaminshockley.com
Education
Master of Science in Aerospace Engineering
2004- 2005
Washington University, St. Louis, MO
Obtained while working full-time for Boeing in St. Louis.
Bachelor of Science in Aerospace Engineering
1999 - 2003
University of Kansas, Lawrence, KS
Member of Sigma Gamma Tau, Aerospace honor scociety, and AIAA while obtaining Bachelor's degree at KU.
Android Developer Nanodegree
2015 - 2016
Udacity/Google, Online
Invited to participate in the Android Developer Career Summit event held at Google in Oct 2015.
Certification
Private Pilot
2002
Midwest Executive Aircraft, Inc., Leee's Summit, MO
Obtained license during summer of 2002 between my junior and senior year of college.
Systems Engineering Courses
2016 - 2017
MIT Professional Enducation, Online via MITx
Certifications in Quantitative Methods in Systems Engineering, Model-Based Systems Engineering, Models in Engineering, and Architecture of Complex Systems
Emerging Leaders Development Program
2012 - 2015
Boeing Defense, Space & Security, Mesa, AZ
Graduate of 3-year development and training program for top performers within Boeing.
Professional Experience
Senior Program Manager/Engineer
2017 - Present
Garmin, Olathe, KS
Part of the Garmin Aviation Systems & Programs team supporting OEMs in the general aviation business providing hardware and software support for Garmin systems such as the G1000® NXi Integrated Flight Deck, as well as G3000, and experimental G3X Touch™ system. Everything from development of project schedules, deliverables, and program management, to hardware and software development and system integration testing and verification.
Lead team for design and delivery of custom solutions for aircraft OEMs.
Review and created program definition documentation, deliverables, milestones, and review gates with customers.
Creat New Product Notifications for customers.
Systems integration and testing.
Mechanical Design Engineer 3 - Rotors
2016 - 2017
Boeing Defense, Space & Security, Mesa, AZ
Support the qualification of new mill facilities for AM355 material.
Integrate and coordinate with suppliers of strap packs and other AM355 components to ensure on time delivery, first-time quality, and continued improvements.
Interface with shop floor for production assemblies and facilitate engineering reviews of quality and production issues.
Rotor Blade IPT Lead
2013 - 2016
Boeing Defense, Space & Security, Mesa, AZ
Develop new products through rapid design and analysis processes – using the data to drive decisions with a 5x reduction in design iteration time.
Reduce tooling costs by approximately 33% through innovative manufacturing techniques and approaches to design for manufacturing.
IReview emerging technologies for demonstration within the program and future manufacturing techniques.
Lead Design Engineer for Production Rotor Blades
2009 - 2013
Boeing Defense, Space & Security, Mesa, AZ
Lead supplier audits to ensure quality and technical requirements were maintained at suppliers.
Managed technical project requirements definition and deliverable definition.
Cost savings of approximately $1,300 per tail rotor blade for the Apache through reduction in non-utilized components with team engagement and customer feedback.
Maintained product quality through technical support and engineering guidance.
Structural Engineer
2008 - 2009
Cirrus Aircraft, Duluth, MN
Member of the Advanced Design Group at Cirrus who built the SF%0 prototype within 18 months of first part being produced through team driven conceptual design, manufacturing and material decisions.
Utilized rapid prototyping techniques to meet time driven results while maintaining long-term thinking for production environment.
Monitored real-time telemetry data during flight test of SF50 and provided feedback to pilots.
Design Engineer
2003 - 2008
Boeing Defense, Space & Security, St. Louis, MO
Performed repair and design analysis for non-standard work utilizing available technology resulting in several aircraft returning to service and production line.
Performed repair and design analysis for non-standard work utilizing available technology resulting in several aircraft returning to service and production line.
Reduced part count and simplified assembly by 20 parts resulting in incorporation of design a full 5 aircraft earlier than scheduled with an extra $25K in savings by teaming with customer and peers.
Implemented best practices in model based part design by training 3 team members the process.
Portfolio
Programs and projects I've worked on and contributed to both professionally and personally.
All
Aerospace
Software
Circuit Design
Contact
Email:
ben@benjaminshockley.com